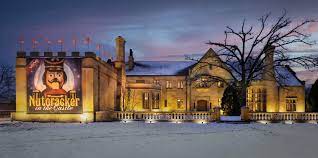 Paine Photography @ The Nutcracker Castle
Event Details:
Lets explore the wonder and beauty of The Nutcracker Castle at The Paine Art Center through the lens of the camera. Participants will be able to take multiple pictures and when the event is complete prints will be provided to each photography artist.
Participants are welcome to bring their own camera or device.
Sign up for this event by purchasing your ticket online below.
If you would prefer to sign up in person, via email, or via postal mail then follow the below steps.
Either drop off the completed form at Covey between 9:00 a.m. and 3:00 p.m., Monday- Friday
Or email your completed form to Myranda Hazlett at: mhazlett@covey.org
Or mail your completed form to Covey at:

Attn: Myranda Hazlett – 2200 Algoma Blvd. Oshkosh, WI 54901
Please contact Stephanie Burke at sburke@covey.org or (920) 292-1121 if you have any questions about the program.