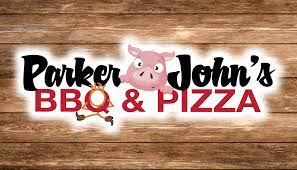 Meaningful Meals @ Parker Johns
Event Details:
Join Covey Connects for a Meaningful Meal at Parker Johns! We'll practice ordering our food and share our meal with one of the restaurant managers. We will learn what makes this restaurant special, how it practices and can improve inclusivity, and enjoy each other's company while we eat!
Your ticket purchase does not include your food, so please view the Planet Perk menu to plan for your meal purchase: https://www.planetperkcoffeehouses.com/city-center-menu
We look forward to seeing you there!
How to Sign Up:
Sign up for this event by purchasing your ticket online below.
If you would prefer to sign up in person, via email, or via postal mail then follow the below steps.
Either drop off the completed form at Covey between 9:00 a.m. and 3:00 p.m., Monday- Friday
Or email your completed form to Myranda Hazlett at: mhazlett@covey.org
Or mail your completed form to Covey at:

Attn: Myranda Hazlett – 2200 Algoma Blvd. Oshkosh, WI 54901
Please contact Stephanie Burke at sburke@covey.org or (920) 292-1121 if you have any questions about the program.